THE GUGUMUCK FARM
It was a long, long time ago… Records of the Gugumuck Farm in Rothneusiedl go all the way back to the year 1720. The farm was probably in the family even before that, but a fire in the Oberlaa Church during the last Turkish siege of Vienna destroyed many valuable historical documents and records.
Johann Gugumuck Richter lived in Rothneusiedl starting in 1787.
The name Gugumuck originates from Old German and means "he who powerfully laughs". It is a combination of two roots: GUG — to laugh out loud (cf. with Old German gaucalan) and MUCK.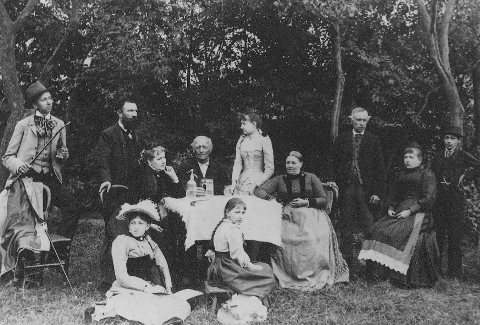 Anno 1892: Ur-GroĂźvater Johann Gugumuck ganz links